ABOUT OUR CHURCH

The Atlanta All Nations Seventh-day Adventist Church is part of a world-wide organization with more than 18 million members in countries around the world.  We would be happy to have you join us in worship or at one of the church events listed on our calendar.

OUR PASTOR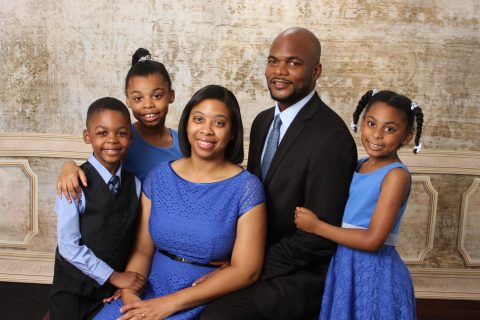 Background 
Shaun A. Brooks hails from the beautiful parish of St. James, Jamaica.  He later migrated to New Jersey where he spent most of his formative years. After studying one year of business in college, Shaun was impressed that the Lord wanted him to study for the ministry.
 
He obtained a Bachelor of Arts in Religion at Northern Caribbean University in Jamaica and graduated in August of 2000 as the Senior Class President.  After his studies he worked as a Pastor for five years in East Jamaica Conference and in June 2005 was ordained to the gospel ministry. While working in Jamaica he was instrumental in leading several individuals to Christ and was the voice behind the "Lift Him Up" radio broadcast that aired weekly across the island.
Shaun returned to the USA to continue his studies at Andrews University and successfully completed his Master's in Divinity in December of 2008.  He was later employed by the Georgia-Cumberland Conference and has worked as Associate and Interim Pastor at the Atlanta Belvedere SDA Church. In May of 2012 Pastor Brooks was called to Pastor the Austell District of Churches which comprises of Grandview SDA Church and Sweetwater Company.  Presently, Pastor Brooks has been asked to serve the members of the Atlanta All Nations SDA Church.
 
By his side, stands his beautiful wife of 12 years, Stacy-Ann Brooks.  They have been blessed with two wonderful daughters, Annabelle and Leilani, and a son named Caleb.

Shaun has given his entire life to Christ and desires to see every man and woman, boy and girl calling on the name of the Lord.
About Seventh-day Adventists
The Seventh-day Adventist Church is a mainstream Protestant church with approximately 19 million members worldwide, including more than one million members in North America. The Seventh-day Adventist Church seeks to enhance quality of life for people everywhere and to let people know that Jesus is coming again soon.
Adventists believe a Trinity of three persons—the Father, the Son, and the Holy Spirit—make up one God. They made salvation possible when Jesus, the Son, came to earth as a baby in Bethlehem and lived a sinless life in accordance with the Father's will. When Jesus was crucified for the sins of the people of the world and arose from the dead on the third day, victory was won for everyone.
When He returned to heaven following the resurrection, Jesus left the Holy Spirit to serve as our Comforter and Counselor. He promised to return to earth a second time to complete His plan of salvation and take His people to heaven. Adventists are among the believers who look forward to that day.
Adventists believe that God is concerned with the quality of human life, and that everything—the way we live, eat, speak, think, treat each other, and care for the world around us—is part of His plan. Our families, our children, our jobs, our talents, our money, and our time are all important to Him.